Bikes
Huge selection of bikes
Something for everyone; children's bikes, ladies bikes and town bikes
Something for all budgets, with adult bikes from just £300
Specialist mountain bikes and road bikes
Bikes from Marin, Whyte, Merida, Wilier, Mekk, Dawes, Bronx, Claude Butler & Easyrider
Also see
Whether you're looking for your child's first bike, a ladies shopping bike, to get into cycling or know exactly what you're after, Rides on Air is the only shop you need to visit.
Ladies bikes, gents bikes, kids bikes, town bikes, shopping bikes, hybrid bikes, mountain bikes, road bikes, cyclocross bikes and even scooters - we have a bike for everyone!
For those looking for something a little more specialised, we have an extensive range of high-end mountain and road bikes.
We stock hardtail and full suspension Cross Country, Enduro, Freeride and Downhill mountain bikes from Marin, Whyte and Merida. We also have lightweight road bikes and cyclocross bikes from Wilier, Mekk, Merida and Whyte.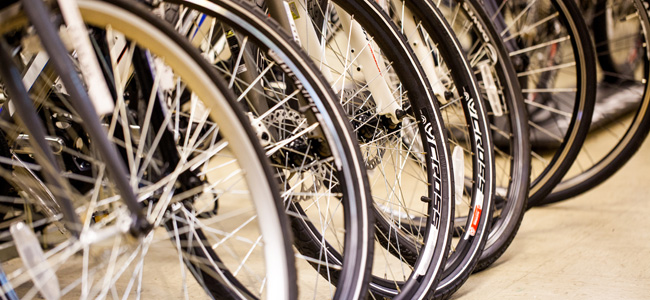 Our expert staff are on hand to give you all the advice you need, making sure you'll get a bike you can enjoy for years to come. All our bikes come ready to ride and include a free 3 month service to make sure everything stays running smooth and trouble free.
If you're looking to create your very own dream machine, we can help walk you through all the options in custom building a bike from the tyres up. We've helped our customers turn their ideas into reality, with unique options for every single component.
Demo Bikes Available
Rides On Air offer test rides on all our bikes to ensure your purchase is perfect for you. We are now able to offer customers the opportunity to really test the mettle of our innovative and ever-popular Whytes and Wiliers on longer term test rides.